Geometry can be taken after Algebra 1. Is is suggested that you take it after Algebra 2.

​The components of this course are basic geometry terminology and theorems, circles, coordinate geometry, geometric reasoning and logic, measurements of two and three dimensional figures, parallel and perpendicular lines, triangles and their properties, right triangle trigonometry, polygons and quadrilaterals, geometric probability, and congruence and similarity. Appropriate technology, from manipulatives to graphing calculators, will be used regularly.


Powered by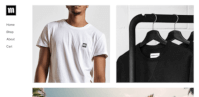 Create your own unique website with customizable templates.